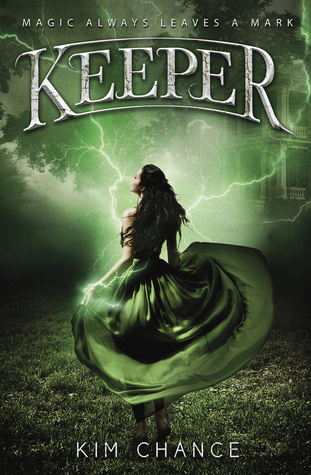 I'd like to thank NetGalley and Flux books for sending me an earc of this book it is very much appreciated. This book is due to be released on the 30th January 2018, I was very excited to get my hands on this I have watched Kim Chance on youtube since as long as I can remember. I have loved watching her go through this journey of publishing and at times has even helped me on my own writing journey so I was really excited to read this.
The story has a good pace, the beginning felt slow but then the end went really fast but I really enjoyed it, there was just one criticism at times these plot twists did not feel like plot twists at all. I kind of expected them whether that's because I have read so much paranormal YA or just I'm great at guessing I do not know but regardless of expecting these twists I really did enjoy reading them regardless just didn't seem very twisty to me.
I really loved Lainey's character and oh my god where there some brilliant comedy moments for one when Lainey finds out about her having powers and she says something in the book about 'why a teenager' to do this and it makes me laugh. Like Lainey basically said what we all think when it comes down to the teenagers being the one and that sort of thing, I thought it was hilarious! The comedy was a great aspect of this novel and it really did make me laugh.
Ty, I could totally see where that was going, I could see where his involvement was coming and why he wasn't freaking out when all the witchy stuff was happening I could just guess where it was going. But still, I loved him as a character and he was so great when it came to Lainey but like I say I totally expected what was going to happen at the end. I think I've read too many YA paranormals.
I think another thing that is except Ty there wasn't any description of the characters, except maybe Josephine but I found it really hard to imagine them if it wasn't for secondary sources (character art, cover etc) I don't think I'd really know what the other characters really looked like.
Master – that name was very unoriginal. Surely something could have been created better than master!
As I said earlier I loved the comedy aspect of this novel.
Although I expected some of this I really did thoroughly enjoy this novel and I will definitely be reading the 2nd novel when it is written and released. I am so excited to see where Kim Chance goes on this journey and I will be there supporting her!