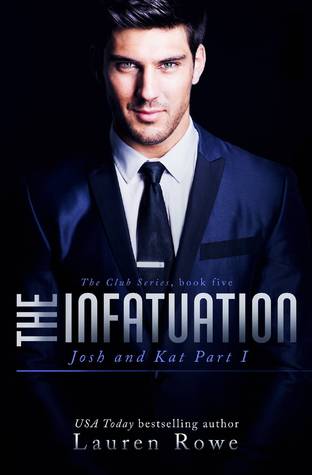 So I started this series by reading the Morgan brothers (Hero, Captain, Ball Peen Hammer and Mister Bodyguard) first which led me to this series and I have already read The Club, The Reclamation, The Redemption and The Culmination and my god I was blown away.
I cannot wait for Josh and Kat I have been wanting to read their story since we first met them, well I have loved Kat since the Morgan Brothers series and I just am so excited to now read her book! I also loved Josh from the earlier books in this series so I am excited and there for this!
It's very interesting reading the events from The Club is Josh and Kat's point of view especially when Jonas was spiralling and Josh didn't want to have to deal with it again or when Kat was at the hospital when Sarah was stabbed. The story with the events leading in vegas it's so interesting seeing it from them.
Oh my god. Josh and Kat are actually hilarious! I love jealous Kat. I also love angry and annoyed Josh seeing them both sexually pent up is hilarious. These two are sending me into a spin they both want each other so much and yet they are both hurting each other.
Oh my god Kat's application to the Josh Faraday club when she was going through her ex's man it broke my heart. I love the fact she mentions her brothers you can see how much she loves them.
Josh is completely in awe of Kat and you can see that! But it's also Kat is completely in awe of Josh. I loved the reaction from Josh when he read Kat's application and the ending honestly just makes me wonder what Josh put in his that he's so ashamed and doesn't want Kat to read.
I also love how with Josh we are getting the other side of what happened with Jonas and how he feels about his mum and dad being dead. I loved reading it and knowing he felt about it all.