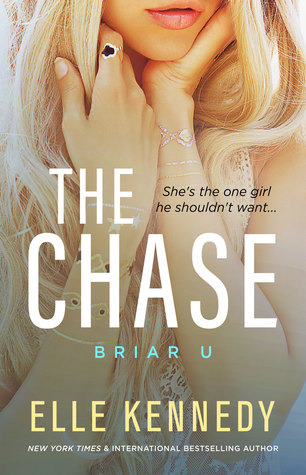 I love Elle Kennedy I fell in love with her off-campus series I have read The Deal, The Mistake, The Score and The Goal I fell in love with those series more specifically I fell in love with The Score which is Dean and Allie's story so when Summer appeared in it I was loving the fact that she was going to get her own story. 
I loved Summer, I love her smartness and yet I loved how her learning disabilities were portrayed it was nice that they were portrayed and me personally I could connect to like most of them which was nice. I loved her personality and sassiness she also had great humour!
Fitsy I loved him, but man did he go hot and cold fast when it came to Summer so many times during this book I was kind of yelling at him to just wise up and kiss her.
The chemistry and the sexual tension was all the way through this book and it was great how well it was written, you could literally feel it coming off the pages.
I wasn't a fan of the love triangle. Although it was very well written.
I loved that although she had some dislike to Nora when it came down to it, she was willing to protect her even if she didn't like her.
I loved Bri she was such a great character and I honestly can't wait for her book because she was definetely a good character and I just know her book is going to be great.
I think my only thing is that I wanted more family, I wanted more interaction between Dean and Summer because they are great when they happen!
Anyway it was a great story, plot and characters. I cannot wait until The Risk comes out.