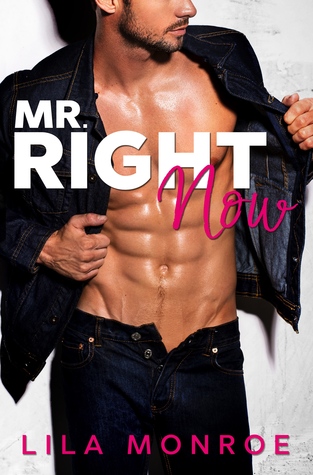 "I'm face-down in forty glorious inches of cock cake, seriously reassessing my life choices, when suddenly I hear it. The voice that launched a thousand teenage boy-band dreams. My #1 crush, Drew Delaney himself."
Ten years ago, Drew was boy-band royalty: the subject of a million teenage fantasies – and the guy next door. He was so far out of my league, I couldn't see him for stars, but now I'm back in town for our high-school reunion, guess who I run into but Mr. Right-Now himself…
Older. Hotter. And still sexy enough to make me forget about the glittery white frosting currently smeared across my chest.
Sparks are flying, and so are my panties, and soon, our trip down memory lane has taken a detour to 'oh my god, don't stop!'. Population: me.
But can I turn Mr. Right-Now into Mr. Forever? Or will crazed fans, vicious yoga moms, and three dozen cock-sicles (don't ask) doom our romance to the 'Where are they now?' section of MTV's greatest hits?
You'll be begging for a taste of Lila Monroe's new sexy, laugh-out-loud summer romance!
I would like to thank give me book promotions and the author for sending me an earc of this book I really enjoyed it and I hope to read more from this author. The book starts with Maggie coming back home after her business failed and moving in with her mum. I love that Maggie bakes and not just normal cakes but adult cakes ones where she can sometimes make cock cakes there is a lot of banter between Maggie and Drew as when he first bumps into her again she is covered in cock cake. The book is so humorous and there were many times that I did, in fact, laugh out loud.
At one point Drew and Maggie end up in a bar where they play a drinking game with shots and they both admit some embarrassing and bad stuff in their lives, it was very amusing. I really liked how they did that and it skipped the embarrassing parts of their relationship. But this was one of my favourite scenes in the whole book. I feel it needed a mentioning! Another scene that was super funny is when she asks Drew to be a stripper I chuckled so much reading it!
I loved the connection that Drew and Maggie had and that they could have an honest relationship with each other. How he was so supportive of her when she got business offers, I just loved how the relationship built between them they are so cute!
There were 2 other characters that appeared to create some drama and that is Becky she acts like she is still in high school, she even tries to ruin a business opportunity for Maggie. I really didn't like her, where all the other characters acted older and their age she still seemed like she was in school. Charlie another character was in the band with Drew and he was so selfish just assuming that Drew would do stuff, he redeems himself by the end but I still didn't like him.
The whole book was so cute and I loved the feeling that Lila managed to create whilst reading this story.